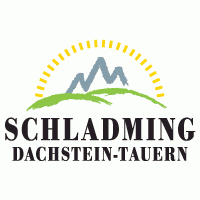 The Dachstein West ski region will inspire you. Any amount of fun pistes, delicious treats served by the most hospitable hosts in the Alps, a mountain panorama to lose yourself in and with 140 kilometres of perfectly prepared splendid white pistes, the Dachstein West ticket area provides more than enough room for you to let off steam!
Want MUCH MORE than dreary 'motorway'-style ski pistes? Want to experience variety on exciting pistes and to enjoy life in authentic, traditional ski lodges? Then head for the fun pistes in the Dachstein West ski region!
On the unique fun pistes in the Dachstein West ski region skiing will definitely be exciting! However, please note, it is not just the 'highly gifted' ski technicians who get to ski on the 'Wilde Hilde', the 'Rock'n Roll' and the 'Donnergroll'; there are also great challenges in store for beginners! There is the Marcel Hirscher slalom route, which has a time measurement facility, speed measurement route so you can get up speed, Snowcross facilities with a start machine, demanding mogul pistes, soft wave slopes and much more – which get ski fans rejoicing! Don't be shy, this is Dachstein West!
Dachstein West ticket association: one ticket – seven ski resorts
Ski passes from 1.5 days are also valid in 6 additional ski areas; all of which you can get to within a short time: Krippenstein Dachstein, Feuerkogel – Ebensee, Postalm, St. Martin am Tennengebirge, Lungötz and Karkogel – Abtenau. Season tickets are also valid on the Zinken lifts in Dürrnberg!
In Brumsiland, which is right at the valley station for the Hornspitzbahn in Gosau, even the littlest ski munchkin will learn superb turns. Lovely ski instructors from the ski school and Brumsi help you all to ski with ease.