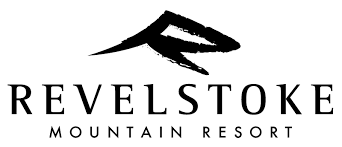 Having opened in 2007, Revelstoke, BC, has quickly earned a reputation as one of the best off-piste and ski touring destinations on the planet. While the resort village is still a work in progress, there's an efficient lift system providing 1,670m of vertical descent, more than 12 million square metres of impressive terrain and an average of 12m of snow per season.
Originally kicking off as a destination for cat and heli-skiing, Revelstoke has become a real hub for off-piste nuts. The huge Mount Mackenzie is the main attraction for hard core skiers from all over the globe. In fact, this is the only place in the world that offers lift-skiing, cat-skiing and heli-skiing from the same resort. And to stoke its freeriding credentials, Revelstoke is part of the Freeride World Tour in 2018.
Use the resort's lift system you can get up high to enjoy vast amounts of within-bounds avalanche controlled terrain. Alternatively use this as a stepping stone for ski touring outside the ski areas boundaries.
The South Bowl is a great place to head off-piste, with its main cat track pointing the way back to the resort. And with the disorienting nature of the bowl making it easy to get lost, this is a landmark you won't want to forget.
Revelstoke's North Bowl is home to some exciting single and double black diamond terrain. Including gnarly cliffs and plenty of extreme features around the edge that are for the big girls and boys only. The North Bowl offers some exciting routes to explore, with the difficulty of getting in and out the bowl meaning less people make it there - so more fresh lines for those that do.
Perhaps the best place to freeride and ski tour is Rogers Pass. It's located around 45 minutes east of Revelstoke in the Selkirk mountains and is a real backcountry playground. In fact it's the place that most Revelstoke regulars go for their freeride fix. And for good reason. The Trans Canada highway passes through providing easy access and cheap elevation to around 1350 metres. The snow gets big up here, so you'll need to be careful of the avalanche risk and be aware that storms can come in quickly.