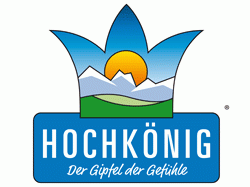 With the magical snow conditions we boast here, everyone can make his or her winter's dream come true.
Whether you prefer the conventional approach on two skis, hitting the halfpipe on your snowboard, or getting away from everyone else out on a ski tour – a wealth of superbly groomed slopes, state-of-the-art lifts and captivating powder snow provide all the variety you could possibly hope for.
There are also plenty of opportunities for those of you who would prefer to gaze on the mountains from down in the valley:
either out on the cross-country trail, hiking through forests covered deep in snow, or perhaps out on the ice. Maybe you'll opt to grab your sled and zip down the mountain on one of our all-natural toboggan runs.
Of one thing you can rest assured:
When the snow glistens on the peaks of this magical mountain scenery, the powder snow fills the air with every turn you make and you find yourself in the midst of a winter fairy tale, you know you're now in the heart of the Hochkönig's Winter Kingdom!
Hochkönig's Winter Kingdom is definitely where the action is as part of the Ski amadé alliance. And this brings some great benefits to you, since all you need is 1 ski pass to ride 276 lifts and let loose on 865 km of superbly groomed slopes. What better way to enjoy the winter!